Banner Image by John Cleckler
Other Upcoming Workshops
CTS Terrestrial Ecology Workshop
March 29, 2019
Rare Pond Species Survey Techniques Workshop
March 30-31, 2019
________________
FYLF Workshop Schedule
Lecture and Lunch: Fri, Oct. 26
8:00am-1:30pm
Field Trip Session 1: Fri, Oct. 26 1:30-5:00pm
Field Trip Session 2: Sat, Oct. 27 8:00-11:30am
Field Trip Session 3: Sat, Oct. 27 12:30pm-4:00pm
*There are three field trip sessions. Each participant will attend one session.
Questions?
(707) 527-9277, xt. 100
workshops@lagunafoundation.org
Ecology and Conservation of the
Foothill Yellow-legged Frog Workshop
Laguna Environmental Center, Santa Rosa, CA
Friday, October 26, 2018
This event is sold out, but you are welcome to join the waitlist.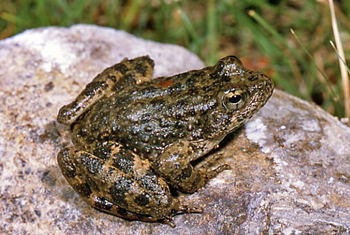 Image by G. Nafis
Foothill Yellow-Legged Frog
Rana boylii
This workshop is designed to provide practical knowledge to professional biologists, resource managers, and students on the life history, ecology and conservation of the Foothill Yellow-legged Frog. This frog is a candidate for listing under the California Endangered Species Act and has been petitioned for listing under the federal Endangered Species Act.
The Friday morning lecture will review identification features at frog life stages and similar species, range and distribution, habitat requirements, behavior, survey techniques, conservation needs, and regulations. An accompanying field trip will be held at a nearby creek and known site of FYLF. Aquatic habitat types will be discussed and a demonstration of survey techniques provided. Attendees may choose from a Friday afternoon or Saturday field trip session. Personal transportation is required for the field trip. Carpooling is encouraged.
Instructors Dave Cook and Jeff Alvarez are experts on amphibian ecology and conservation, and conduct herpetological research throughout California.
Co-Sponsors: The Wildlife Project specializes in environmental compliance and technical field surveys. Specifically, assisting clients with mitigation development and monitoring, special-status species surveys and habitat evaluations, biological assessments, survey and monitoring technique development, and biological consultation. The Laguna de Santa Rosa Foundation works to restore and conserve the Laguna de Santa Rosa, and to inspire public appreciation for this Wetland of International Importance.