Restoration & Conservation
The Sheep Are Back!
Aaron Gilliam of Sweetgrass Grazing, and his flock of sheep have returned to the Sonoma County Regional Parks property along the Laguna de Santa Rosa Trail. We are working with the Parks to create a vernal pool conservation grazing program to restore the endangered Sebastopol meadowfoam and a diverse mix of other vernal pool dependent species. We started the grazing last year and it is already showing positive results. This spring, despite the wet weather, native vernal pool flowers returned to some of the pools, and meadow barley replaced weedy annual grasses and forbs across the site. Come out and see the sheep hard at work starting in early July. The grazing site can be accessed from the north entrance at Occidental Road. The sheep are right below Kelly Farm Demonstration Wetland.
---
Fire Recovery & Resilience
Our work continues as we help with replanting native species on fire impacted properties . Click here for more information.
---
In The News
Sonoma West Times and News
July 17, 2019, by Laura Hagar Rush
"Where have all the flowers gone? Saving Sebastopol meadowfoam"
Community Education
We'll Be Visiting Your Neighborhood
Stop by our booth and sign up for a class, find out about our volunteer opportunities, or just pass along a friendly smile. We love to chat with our current supporters and meet new friends!

Peacetown Summer Concert Series
Ives Park, Sebastopol
Wednesday, August 28, 5-8 pm


"Your Vision, Our Focus"
Open House
Earle Baum Center, Santa Rosa
Saturday, September 21, 10am-3pm
---
Walks, Talks, & Classes
The State of Water
Presentation and Book-signing by Obi Kaufmann
Thurs., Aug 29, 6:30pm-8:30pm
Coiled Willow Basket
Workshop with Charlie Kennard
Sat., Aug 31, 9:30am-3:30pm
~Sold out, waitlist only.~
Painting Oak Branches and Galls in Gouache
Workshop with Lucy Martin
Sat., Sep 7, 10:00am-3:00pm
Fresh Pressed Flowers
Workshop with Jan Lochner
Sun., Sept 15, 1:00pm-4:00pm
~Sold out, waitlist only.~

Around Your Watershed
Stewardship Season Starts in September!
We are kicking-off our 2019-2020 Season of Laguna Stewardship Days and Native Plant Garden Volunteer Days in September! All ages and abilities welcome.
Laguna Stewardship Day
The Great Laguna Cleanup
Part of Coastal Cleanup Day
Saturday, September 21, 2019 9am – noon
Native Plant Garden Volunteer Days
Friday, September 6, 2019 9am – noon
---
We Are Looking For Our New Executive Director!
The Executive Director is responsible for the professional leadership and management of the Laguna Foundation and will spearhead the development of the Laguna Foundation's role within the Laguna watershed.
Position Brochure | Apply Today!
---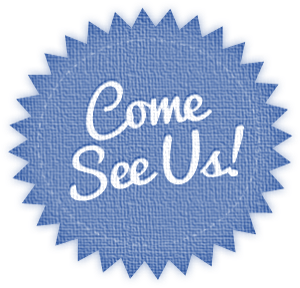 The Laguna Environmental Center is home to our administrative offices, gift shop, native plant gardens, and Great Blue Heron Hall.
Office and Grounds Open Hours
Monday - Friday, 9:00am - 5:00pm
Location
Corner of Occidental Rd. and Sanford Rd.
900 Sanford Road, Santa Rosa, CA 95401