Restoration & Conservation
Utilizing Grazing Sheep to Suppress Invasive Plants
This spring, the Laguna Foundation received a grant from the Sonoma County Water Agency to establish a conservation grazing program to remove invasive species and plant native plants along the Laguna de Santa Rosa Trail. The sheep that you can see right now, between Occidental Road and Hwy 12, are the first step in this critical restoration project.
As Karl Van Amburg reported from News of the North Bay, "Scientists have turned to an old but trusted tool to help restore ecological balance to Sonoma County's Laguna de Santa Rosa Wetlands."
Sonoma West Times & News, Jul 30, 2018
"Conservation Grazing at the Laguna de Santa Rosa" By E.I. Hillin, Staff Writer
---
Fire Recovery & Resilience Efforts
Our work continues as we help with replanting native species on fire impacted properties and collaborate with other organizations to develop a clearer understanding of the ecological impacts to the land. Click here for more information.
---
San Francisco Bay Joint Venture
"Wetlands Restoration IS working in the Laguna de Santa Rosa"
Video produced March 2018
Virtual tour of this amazing 22-mile long wetland complex in Sonoma County.
Community Education
Laguna Watershed Perspectives Hike: Shiloh Ranch Regional Park
Co-hosted with Regional Parks
Sun., Sept. 23, 9:00am–Noon
Exploring Wildlife & Plant Diversity of Sonoma County Vernal Pools
With Sarah Gordon
Thurs., Sept. 27, 7:00–8:30pm
Drawing Autumn Colors
Workshop with Nina Antze
Sat., Sept. 29, 10:00am–3:00pm
Best Native Plants for Sonoma County
Presentation and Nursery Tour
Sun., Sept. 30, 3:00–5:00pm
Birds and Wildlife of Santa Rosa Creek & Delta Pond
Natural History Outing
Sun., Oct. 14, 9:00am–12:30pm

---
Celebrating the Inaugural Year of Camp Tule
Take a look the Camp Tule webpage to see some photographs from this year and to preview the camp dates for summer 2019!
Around Your Watershed
Help Us Kick-Off
the Season for Stewardship!
We are kicking-off our 2018-2019 Season of Laguna Stewardship Days and Native Plant Garden Volunteer Days! Join us for a morning of stewardship and camaraderie at either event - or both!! All ages and abilities welcome.
Garden Volunteer Day
Friday, October 5, 2018 9am – noon
Laguna Stewardship Day
Saturday, October 20, 2018 9am – noon
---
The Duck is Back and Better Than Ever!
Our pal needed a new base and feather refresh. Thank you to Patrick Amiot Junk Art for bringing our winged friend back to life and to our special donors who contributed to our "duck fund."
---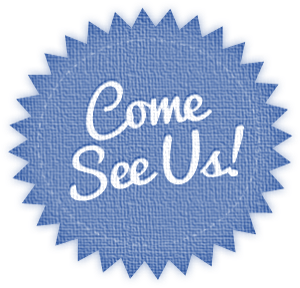 The Laguna Environmental Center is home to our administrative offices, native plant gardens, and Great Blue Heron Hall where we host a new art exhibit every four months. It is a great first stop for anyone looking to learn more about the Laguna de Santa Rosa, a Wetland of International Importance.
Open Hours
Our office and grounds are open
Monday-Friday 9am-5pm
Location
Corner of Occidental Rd. and Sanford Rd.
900 Sanford Road, Santa Rosa, CA 95401