Restoration & Conservation
Supporting Monarch Habitat
Easily recognized with its bright orange color, black stripes and white dots delicately painted across each wing, the monarch butterfly (Danaus plexippus) may be one of nature's most iconic butterflies. Yet the population numbers of this once bountiful species are plummeting towards extinction due to several threats, including global climate change and habitat destruction.
The survival of the monarch butterfly is dependent on the abundance of native milkweed. Our work planting milkweed throughout the Laguna watershed will help support these dwindling populations.
We invite the public to come out and see the butterflies at the Laguna Foundation's Environmental Center this fall. Stay tuned for more information on a volunteer day of planting milkweed this spring.
Find out more about how we are helping to support the monarch butterfly population:
Sonoma West Times and News
Sept 4, 2019, by Laura Hagar Rush
"The Monarch Apocalypse"
---
In Other News...
Sonoma West Times and News
July 17, 2019, by Laura Hagar Rush
"Where have all the flowers gone? Saving Sebastopol meadowfoam"
---
Fire Recovery & Resilience
Our work continues as we help with replanting native species on fire impacted properties . Click here for more information.
Community Education
The Natural World in Pastel
Workshop with James R. Reynolds
Sat., Nov. 16, 10:00am-3:00pm

Soap Making Workshop
With Kelly Smith
Sat., Nov 23, 10:00am-12:30pm
~This workshop is full~

The Paradox of Preservation
Presentation by Laura A. Watt
Thurs., Dec 5, 6:30pm-8:30pm

Winter Wetland Birding
With Jasmine Dingler and Allison Titus
Sat., Dec 7, 8:30am-12:30pm

Birding Colombia
Special Presentation by Santiago M. Escruceria
Mon., Dec 9, 6:30pm-8:30pm

River Otters on the Rise
Presentation by Megan Isadore
Thurs., Jan 9, 6:30pm-8:30pm

Open-Weave Twined Rush Basket
With Charlie Kennard
Sat., Jan 11, 9:00am-3:30pm

Favorite Edible Mushrooms of Sonoma County
With Darvin DeShazer
Thurs., Jan 23, 6:30-8:30pm

Winter Color
Colored Pencil Techniques
Workshop with Nina Antze
Sat., Jan 25, 10:00am-3:00pm


Around Your Watershed
Join Us for a Day of Stewardship!
All ages and abilities welcome. No experience or commitment required. Training and tools provided, plus abundant and hearty snacks!
Laguna Stewardship Day
Santa Rosa Creek Trail, Santa Rosa
Saturday, November 16, 9am – noon
Native Plant Garden Volunteer Days
Friday, December 6, 9am – noon
---
We Have Re-Opened Our Search for Our New Executive Director!
The Executive Director is responsible for the professional leadership and management of the Laguna Foundation and will spearhead the development of the Laguna Foundation's role within the Laguna watershed.
Position Brochure | Apply Today!
---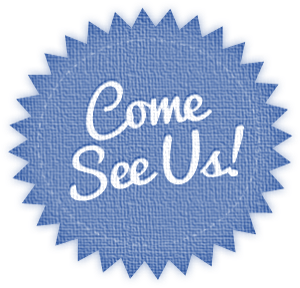 The Laguna Environmental Center is home to our administrative offices, gift shop, native plant gardens, and Great Blue Heron Hall.
Office and Grounds Open Hours
Monday - Friday, 9:00am - 5:00pm
Location
Corner of Occidental Rd. and Sanford Rd.
900 Sanford Road, Santa Rosa, CA 95401