Restoration & Conservation
Visit the New Vernal Pool Trail!
"A short but innovative trail, which features Bluetooth 'beacons' geared to blind and other visually impaired people, recently opened on the western edge of Santa Rosa at the historic Baum family farm. A collaboration between the Laguna de Santa Rosa Foundation and the Earle Baum Center, the .83-mile Vernal Pool Trail winds through an intact 17-acre vernal pool wetland complex at the Baum center and brings major recreational and other benefits to those with sight loss. It's designed to educate people about the importance of vernal pools, one of Sonoma County's most precious ecological resources, often home to the endangered Sebastopol meadowfoam flower (Limnanthes vinculins) and other rare native plants..."
The EBC Vernal Pool Trail is located at the Earle Baum Center, 4539 Occidental Rd., Santa Rosa 95401; 707-523-3222; www.earlebaum.org
---
Fire Recovery & Resilience Efforts
Our work continues as we help with replanting native species on fire impacted properties and collaborate with other organizations to develop a clearer understanding of the ecological impacts to the land. Click here for more information.
Community Education
We'll Be Visiting Your Neighborhood
Stop by our booth at these upcoming events and sign up for a class, find out about our volunteer opportunities, or just pass along a friendly smile. We love to chat with our current supporters and meet new friends!
Customer Appreciation Day
Harmony Farm Supply, Sebastopol
Saturday, July 13, 9am-2pm


Peacetown Summer Concert Series
Ives Park, Sebastopol
Wednesday, August 28, 5-8 pm


"Your Vision, Our Focus"
Open House
Earle Baum Center, Santa Rosa
Saturday, September 21, 10am-3pm
---
Walks, Talks, & Classes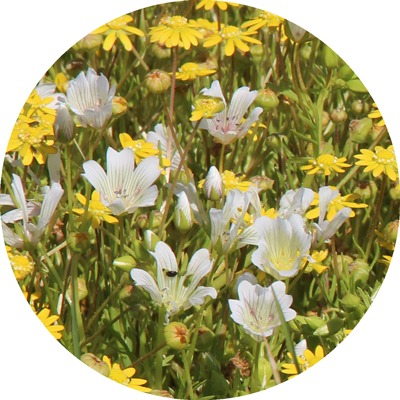 Restoration, Biodiversity, and Our New Role in 21st Century California
With Dan Gluesenkamp
Thurs., July 18, 6:30-8:30pm
The Paradox of Preservation
Presentation by Laura Watt
Thurs., Aug. 1, 6:30-8:30pm
Conjuring the Laguna through Abstraction
Acrylic Painting Workshop with Angela Zocco Sturr
Sat., Aug. 17, 10:00am-3:00pm


The State of Water
Presentation and Book-signing by Obi Kaufmann
Thurs., Aug 29, 6:30pm-8:30pm

Around Your Watershed
We Are Looking For Our New Executive Director!
The Executive Director is responsible for the professional leadership and management of the Laguna Foundation and will spearhead the development of the Laguna Foundation's role within the Laguna watershed.
Do you have a passion for nature and environmental education?
Do you have strong fundraising experience?
Are you a strong team builder and collaborator?
Are you great with budget management?
Are you a strategic planner and implementer?
If this sounds like you then we want to hear from you! We are accepting submissions until the position is filled.
Position Brochure | Apply Today!
---
Hot Off The Press!
We recently reprinted our Field Guide to the Laguna thanks to a sponsorship from Tim Stewart and Wild Birds Unlimited. This 80-page guide is packed with detailed, local knowledge and illustrations by John Muir Laws. Pick up your copy today by ordering online of visiting our gift shop at the Environmental Center.
---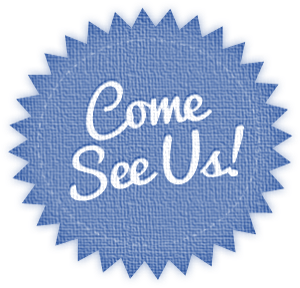 The Laguna Environmental Center is home to our administrative offices, gift shop, native plant gardens, and Great Blue Heron Hall.
Office and Grounds Open Hours
Monday - Friday, 9:00am - 5:00pm
Location
Corner of Occidental Rd. and Sanford Rd.
900 Sanford Road, Santa Rosa, CA 95401