Banner Image © Marlene Smith
Welcome Anne Morkill
Laguna Foundation's New Executive Director
After a thorough national search, the Laguna Foundation's Board of Directors is excited to announce the hiring of our new Executive Director. Anne Morkill comes to us from the Bay Area where she has been the Executive Leader of the San Francisco Bay National Wildlife Refuge Complex, overseeing the 7-refuge-complex comprised of more than 40 thousand acres and traversing 11 counties.
Anne has 30 years of experience in management and leadership, natural resources strategic planning and execution, and scientifically-informed environmental decision-making. She has worked with diverse groups throughout the Bay Area to solve challenging wildlife and habitat issues. She has a Master of Science in Zoology from University of Wyoming.
"Anne brings a calm, confident style to her work and a passion for the environment" said Carolyn Johnson, Board President. She has extensive experience in collaborating with multiple governmental and non-governmental partners. She is well known and highly respected by the many partners she has worked with in the San Francisco Bay region, many of whom are partners of the Laguna Foundation as well. She is regarded as an inspiring leader, a collaborator, and an excellent scientist.
Read more of Anne's professional bio by visiting our staff webpage.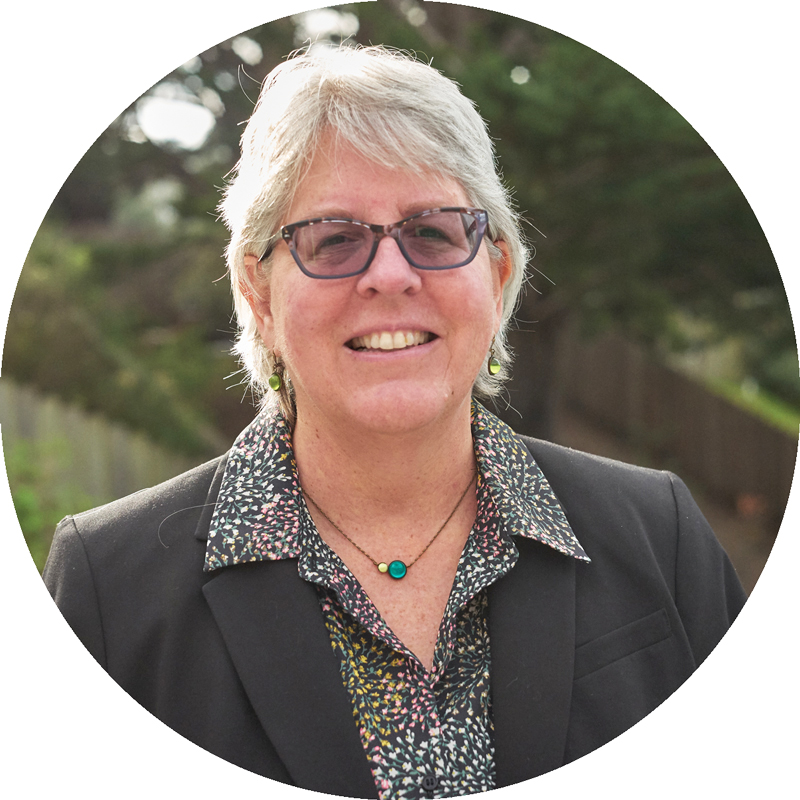 Anne Morkill, Executive Director
(707) 527-9277 x.103
anne.morkill@lagunafoundation.org