Banner Artwork by Moira Hill Design
Tickets Onsale Now!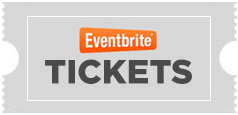 Sponsorship Opportunities Available
Help make this year's event a success by becoming a sponsor. Sponsorships of $500 or more includes complimentary tickets, and more! Details can be found in our Sponsorship Package below.
Sponsorship Package

If you have any questions, please contact Bev Scottland by email or by calling
(707) 527-9277 xt. 106.
Wings, Wine & Wetlands

Save the Date! Sunday, June 24, 2018, 2
P.M.
Join us for a celebration of Migration in the Laguna! Come stroll the historic Stone Farm's native plant garden, experience our interactive exhibits, and enjoy local food and drinks.
This event is the Laguna Foundationís most important fundraiser and vital to the success of our mission to restore the Laguna and to inspire public appreciation and stewardship for this Wetland of International Importance.
Get Ready to Bid on These Amazing Adventures!
| | | | |
| --- | --- | --- | --- |
| Carmel-by-the-Sea Retreat for Four | Hot Air Balloon Ride | Painting by Artist Mikaela Sheldt | Lynmar Estate Winery Tour & Lunch |
| | | |
| --- | --- | --- |
| Sierra Getaway | Laguna Flyover | Fund-A-Need |
Thank You To Our Generous Sponsors
Red-tailed Hawk ($2,500)
Neil and Amelia McDaniel Charitable Trust
Curt & Vicki Groninga
Golden Eagle ($1,000)

Anonymous
Bill and Joyce Cox
Barbara & Michael Shepherd
Harold Appleton
Rod & Trudy Jameison
The Vallarino Family
Maxine & David Clark
Suzanne Knecht
Janine Barnes & Chris Watson
Steve Shaffer
Great Blue Heron ($500)

Anonymous
Peggy Tourje & Jane Krensky
Tara Rudman
Kim & Bill Cordell
Kim & John Lloyd
Paul & Pat Schoch
Jackie & Frank Dono
Jan Randall & Bruce MacEvoy
Catherine Sharp
Richard & Wendy Evans
Larry & Laura Martin
Betsy Skinner
The Heck Foundation
Glenn & Franny Minervini-Zick
Dr. Dianne Smith
Nell Kneibler
Richard & Marsha Peterson-Jones
John Weinstein & Heidi Stewart
Ellen F. Krebs
Carolyn Johnson & Rick Theis
Food & Beverage Partners
[ top ]