Wings, Wine & Wetlands
A benefit for the Laguna de Santa

Rosa

Foundation
Save the Date! Sunday, June 9, 2019, 2
P.M.
Celebrate what's wild in the Laguna with a visit to our new native plant nursery, get up close with a wildcat ambassador, hop on a hayride to one of our largest conservation sites, and spend time with one of the best conservation grazers – Picasso the Goat! We'll provide a feast of local foods, wine and brews. We hope you'll join us!
This is the Foundation's most important fundraiser and vital to the success of our mission to restore the Laguna. Funds from this event support our programs to make the Laguna a sustainable ecosystem for future generations – one with clean water, healthy soil, restored plant and wildlife habitat and active, inspired children.
Thank You To Our Generous Sponsors
Bald Eagle
Linda Fraley & John Geren Nichols
Fox
Tara Rudman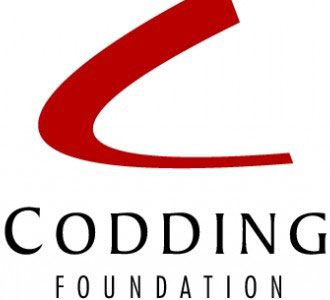 Bobcat

Susie Albrecht & Jim O'Neil
Terry & Joanne Dale
Barbara & Michael Shepherd
Anonymous
Richard & Wendy Evans
Heidi Stewart & John Weinstein
David and Maxine Clark
Family Fund
Rod & Trudy Jamieson
Carolyn Johnson & Rick Theis
Harry & Dee Richardson
Osprey

Harold Appleton
Dot Janson
Catherine Sharp
Janine & Medeline Barnes
Suzanne Knecht
Dr. Dianne Smith
Anne Chadwick
Nell Kneibler
Stein Family Philanthropic Fund
Bill & Joyce Cox
Minervini-Zick, Glenn & Franny
Raini Sugg & Steve Vallarino
Nick & Michelle Dunlop
Pat & Tim Preston
Peggy Tourje & Jane Krensky
The Heck Foundation
Jan Randall & Bruce MacEvoy
Yvette Vloeberghs
Paul & Pat Schoch
Food & Beverage Partners
Become a Sponsor!
We would greatly appreciate your help in making this a successful event by becoming a sponsor. All sponsorship opportunities include:
Recognition on social media & monthly E-News to 4,000 constituents
Name on sponsor list in the event program
Business logo displayed at the event
Listing on Laguna Foundation Event webpage with link to your business
Listing on post-event Sponsor page in Foundation newsletter
Complimentary tickets to this exciting event!
Click here for more information on our available sponsorship levels and to download the sponsorship form. If you have any questions, please contact Bev Scottland by email or by calling (707) 527-9277 xt. 106.